The Finest Cookies and Truffles
Looking for a smaller treat? Need a quick snack for the kids? Preparing party favors for your big event? Just want to give a nice thank-you gift to a friend? Take a look at our expansive variety of both cookies and truffles! They can be picked out individually to grab your favorites, or pick up a prepackaged assortment with a little bit of everything!
Click/tap on an image to learn more!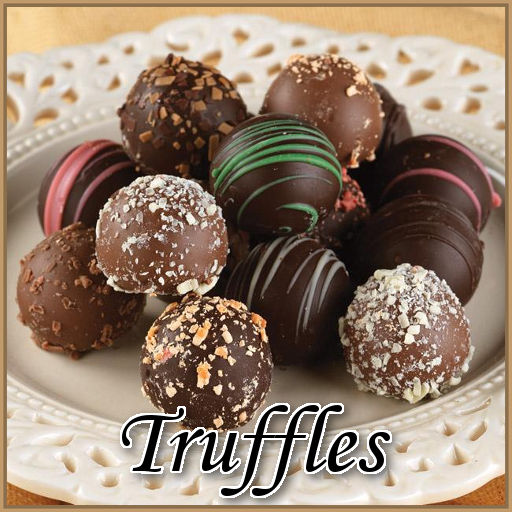 Decadent, Luxurious Truffles
We stock a huge assortment of chocolate truffles in our shop! You can pick a few of your favorites straight from the showcase, or choose from any of our various truffle boxes. We offer several different sizes, and each one offers a varied selection of truffles, all wrapped up nicely in a beautiful package. These boxes can also be ordered in advance if you want to include specific flavors!
For more information about available cookies or truffles, drop by the shop to take a look, or give us a call to ask about your favorites!